Even though I need to add more veggies to my diet, "Think GREEN", I absolutely love fruit. I know that being diabetic I need to make proper choices. One of my first choices I'm starting to turn to a little more often, actually several times a week is turning to avocados. The times I tend to turn to avocados is the meal I have the toughest time with , LUNCH! and my Amazing Avocado Sandwich. But before we jump to the yummy recipe, let me fill you in on some healthy facts about these cute emerald gems.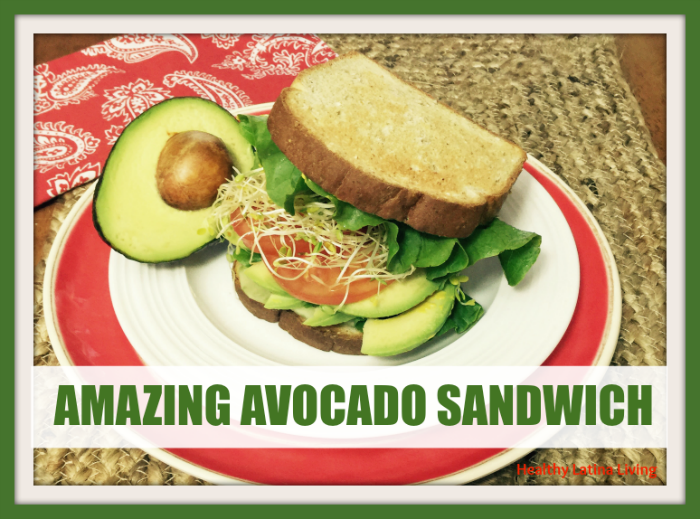 HEALTHY FACTS
MUFAs With 3/4 of the calories coming from fat in avocados, most of this fat is in the form of monounsaturated fatty acids (MUFAs). MUFAs are good fats which are known to help lower bad cholesterol levels.
Sugar Just half of an avocado contains approximately 0.2 g of sugar!
Proteins Each avocado contains approximately 4 g of protein, more than any other fruit.
Vitamins & Minerals If you need more potassium in your diet you may want to reach for this fruit first before a banana. With more potassium per weight than a banana, you will find that avocados are also an excellent source of Vitamin K, Vitamin C , Vitamin E and Vitamins B6, B9 & B5!
HEALTH BENEFITS
lower cholesterol levels
reduces the risk of diabetes
promotes a lower body weight
may help prevent certain types of cancer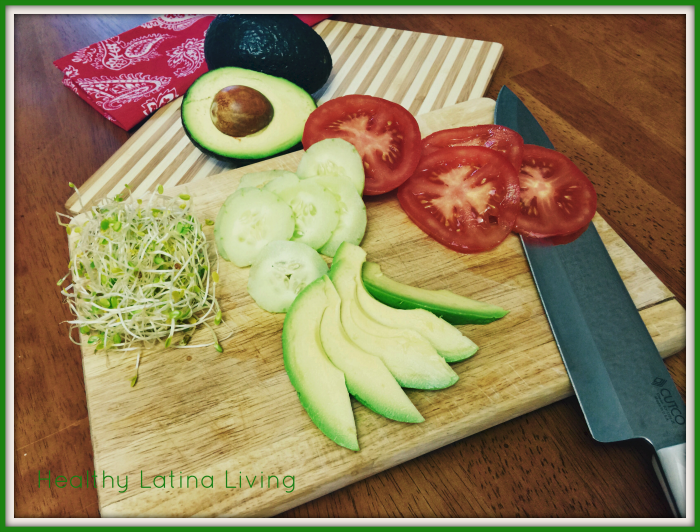 Amazing Avocado Sandwich
2015-03-30 13:44:52
Serves 1
A yummy quick veggie sandwich featuring Avocados
Ingredients
2 slices Whole grain bread
1/2 Avocado sliced
2-3 slices Beefsteak Tomato
1/3 sliced Cucumber
Sprouts
Green Leaf Lettuce
Mustard (or condiment you like)
Instructions
stack all ingredients on whole grain bread & enjoy!
Healthy Latina Living http://www.healthylatinaliving.com/
We are so happy to be joining the 2015 A to Z Challenge!