Hey baby, how about a date? No, not a take you out for dinner kinda date, but some yummy deglet noor dates.
Here in California date are grown in the Coachella Valley of Southern California. Dates happen to be one of my favorite dried fruits and I have been eating them since I was a little girl. Normally I just snack on dates, but they can be used a number of different ways from appetizers, salads, dressing, and the list goes on and on. but my favorite recipe is this wonderful Walnut Date Bread!
There is an old Arabic saying,
After God had finished molding Man from Earth; He took the remaining material and shaped it into a date palm which he placed in the Garden of Paradise"
Heart Healthy
Because dates are free of sodium, cholesterol and are saturated and transfat free, Deglet Noor and Medjool varieties are certified by the American Heart Association.
No Sugar Added
That rich caramel tasted found in dates is there naturally. But if you are diabetic you'll want to watch your intake. 1 serving (5-6 dates) has approximately 25 g of sugar.
Fiber
As you know having a diet rich in fiber is great for you. Dates are a very nutrient dense food loaded with fiber, but also rich in vitamins and minerals such as potassium and manganese.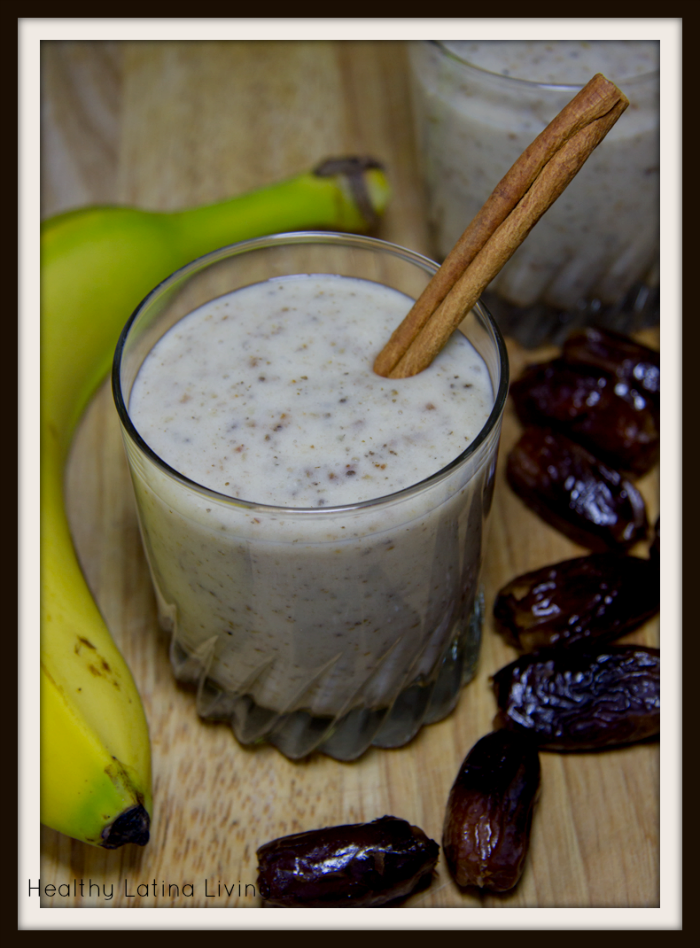 Deglet Date Smoothie
2015-03-31 09:26:43
A Yummy Date Smoothie with Bananas & Chia Seeds
Ingredients
2 medium bananas, ripe
1/4 cup pitted Deglet Dates
2 cups almond milk (use 1-1/2 cup for a thicker smoothie)
2 teaspoons chia seeds, soaked for at least 30 mins before
1/2 teaspoon ground cinnamon
1/2 cup crushed ice cubes
Instructions
Blend all together in a Smoothie Blender or regular blender! Drink and Enjoy!
Adapted from
Healthy Latina Living http://www.healthylatinaliving.com/