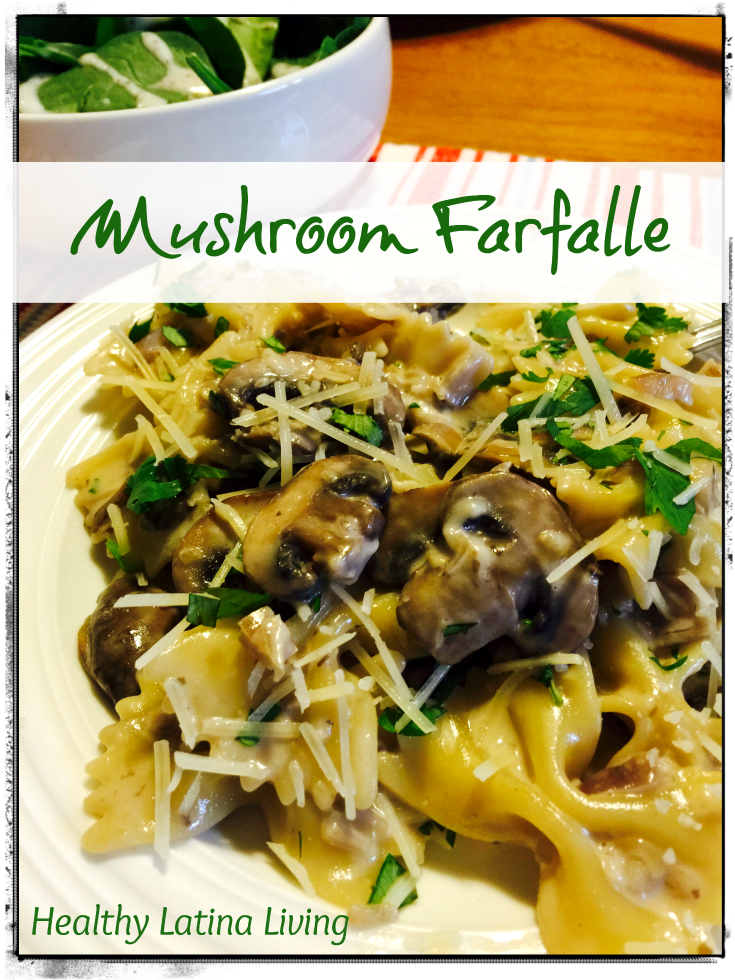 I don't know about you, but I love pasta. For me it's a little bit of an indulgence, especially now that I am on Weight Watchers. What I love about Weight Watchers is that you don't have to give up what you love, that's what your extra weekly allowance is for. But it's always best to eat as best you can even when you are using those weekly points.
I have to let you know one important thing about me. I love Whole Foods. But I also know how to shop at Whole Foods so I don't break the bank. All of today's ingredients were purchased at Whole Foods. So why do I shop there? First off, if I am unable to purchase specific fruits or vegetables at the various local farmers markets, I find Whole Foods a great alternative.
There have been times when I have been at conventional stores and heard comments like, 'Organic is just a marketing gimic for them (the store) to charge you more'. That couldn't be further from the truth. There is a huge difference when it comes to the quality. I notice it in the smell and the taste of the item. In this recipe as I had my sous chef (hubby) chopping all the ingredients the scallions and onions were wonderfully pungent, so much so eyes were watering! And then when I began chopping up the cilantro… OMG! It was so aromatic. But these aren't the only reasons I choose organic fruits and veggies, being from a farming family I am fully aware of the pesticides and growth hormones that can and are sprayed on conventional fruits and veggies. Now don't get me wrong, I don't buy strictly organic, but I try to make wise choices and I prefer farmers markets more than anything else!
Mushroom Farfalle
2015-03-17 01:23:39
A delicious 30 minute meal for 10 WW points!
Ingredients
1 pound uncooked farfalle (bow tie pasta)
2 tablespoons butter
16 ounces Crimini Mushrooms
1/2 cup chopped red onion
1/3 cup finely chopped shallots
1 tablespoon minced garlic
1 1/2 teaspoons salt, divided $
1/4 teaspoon freshly ground black pepper
1/4 cup Chardonnay
2/3 cup heavy whipping cream
1/2 cup (2 ounces) grated fresh Parmigiano-Reggiano cheese
2 tablespoons chopped cilantro
Instructions
Cook pasta according to package directions,drain.
Melt the 1 Tbsp butter in a large nonstick skillet over medium-high heat. Add the mushrooms, onion, shallots, garlic, and pepper; when mushrooms are almost tender, add salt, continue to cook until liquid evaporates and mushrooms are tender, stirring occasionally. Add wine; cook 2 minutes or until liquid evaporates, stirring occasionally. Remove from heat.
Add the cooked pasta, whipping cream, cheese, and 1 tablespoons cilantro, tossing gently to coat. Stir in remaining 1/2 teaspoon salt. Garnish with remaining cilantro. Serve immediately.
Notes
The change in this recipe from the original is an added Tbsp of Butter and the addition of cilantro.
Adapted from Cooking Light via MyRecipes.com
Healthy Latina Living http://www.healthylatinaliving.com/
We are linking up with:
Tasty Tuesdays,Lena's Tasty Tuesdays