I don't know about you, but since I was little I have never really cared for beets. But thankfully I have a husband that likes to cook and will convince me every now and then to try something new. Luckily for me beets are still plentiful from our local organic farmers and easy to find at the markets.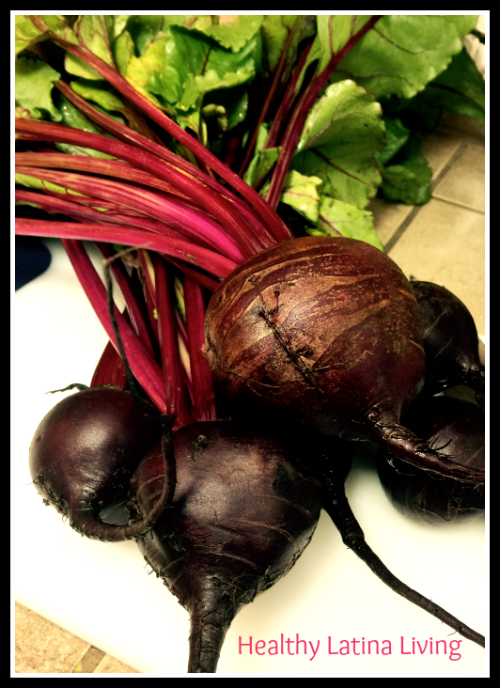 Benefits of Creating a Colorful Plate
Fighting Inflammation
Did you know that beets are a great source of betaine? Betaine is a nutrients which protects cells, proteins and enzymes from environmental stress. It is also known to help fight inflammation, protect organs, enhance performance, and improve vascular risk factors.
Detoxification
The pigment in beets called betalin, helps the body in its detoxification. It helps molecules bind to toxins for excretion from the body by helping purify the blood and liver.
Anti-Cancer Properties
It is possible that the phytonutrients that give beets their wondrous color can help reduce tumorous cancers.
So what are you waiting for? Try giving this wonderful veggie a try with this awesome salad recipe!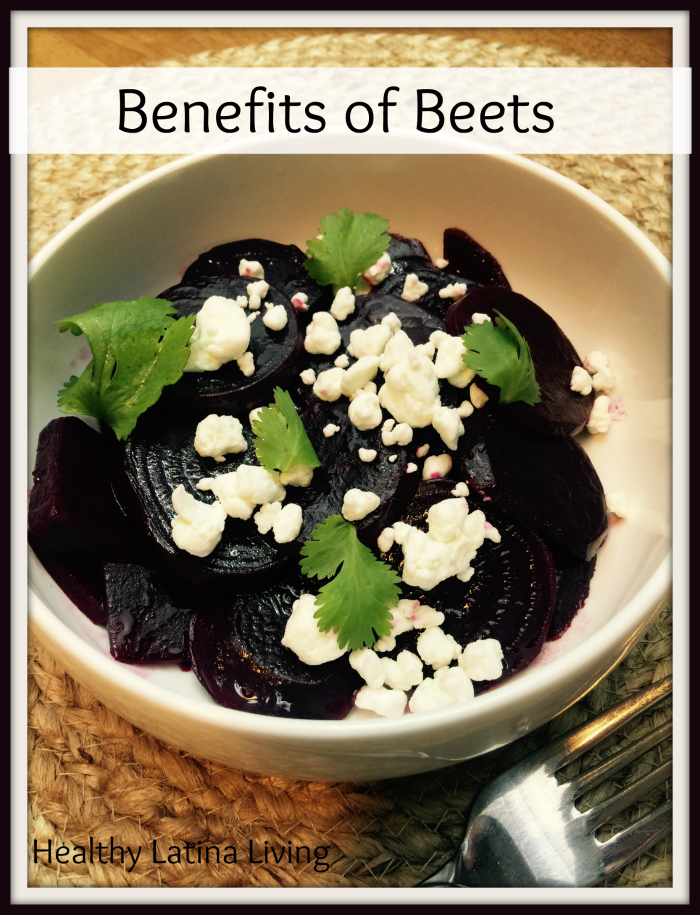 Beet & Goat Cheese Salad
2015-03-31 08:29:36
Serves 4
A tasty side dish.
Ingredients
1 bunch of Beets (5-6 medium sized beets)
1tsp Bragg's Applecider Vinegar
1 Tbsp Olive Oil
Crumbled Goat Cheese
Instructions
Wash, remove stems and peel beats.
Cut into slices and cubes
Steam 5- 10 minutes until cooked and soft
Chill in frig for 30 minutes
Add Olive Oil, coat well
Add Apple cider vinegar
Add Goat Cheese to taste
Notes
This is one of my husbands favorite ways to eat beets! The colder it is the better it tastes!
Healthy Latina Living http://www.healthylatinaliving.com/
Extra Tip:
If you want to decorate your little girls birthday cake, but you want to stay away from those horrible food colorings, just add a littl bit of fresh beet juice to your frosting! Depending on the amount you add, you can either get a great pink or a vibrant red. See the cake I made for my little furgirl Riley's 4th birthday.